Chile Traditions – New Mexico's Source for Everything Chile!
Have a passion for the hot stuff, or just need a touch of flavor in your favorite New Mexican or Mexican dish?  Chile Traditions has a large variety of salsas, hot sauces, chile powders, green chile, red chile and all types of chile decorations, ristras and much, much more.
The Tradition Continues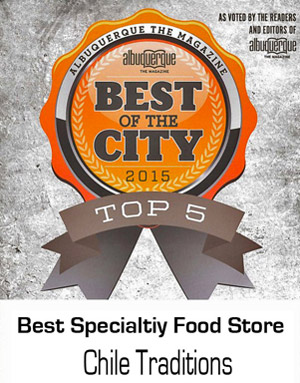 Shop Chile Traditions
Call Chile Traditions Today!
1.877.837.9468
The Value of Local Ownership
Chile Traditions is a locally owned and operated business. So, what's that mean to you? If your a New Mexico Customer, you can be confident that your dollars go right back into our community. We pay salaries to Albuquerque staff and management. To the greatest extent possible, we purchase New Mexico made products.